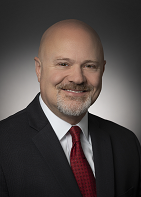 Associate
E-mail: cpayson@k-plaw.com
Phone: 617.654.1774
Practice Areas: General Municipal
Attorney Chip Payson joined the firm after working as the General Counsel for the City of Gloucester for over seven years. While in Gloucester, he served as the lead attorney representing the Mayor, the City Council and all of the various city departments and agencies; he drafted legal documents, policies, procedures and ordinances; and he provided legal advice on a myriad of issues in order to ensure the continuous and proper functioning of city government.
As General Counsel for Gloucester, Attorney Payson focused on a number of legal matters that include, without limitation, contracts, labor and employment, marijuana and land use. Of note, Attorney Payson served as the lead attorney in Gloucester during the federal and state investigation into the actions of the former Gloucester Police Chief and Police Department and provided advice to the Mayor and the City Council throughout.
A veteran of the Clinton White House, Attorney Payson has also served, in various capacities, on the staff of a US Senator, several US Congressman, a Massachusetts State Senator and a Massachusetts Mayor.
Prior Experience
City of Gloucester, Gloucester, MA
General Counsel (2014-2022)

Seth Moulton for Congress, Salem, MA
Senior Advisor and Political Director (2013-2014)

Congressman John Tierney (MA-6), Peabody, MA
District Director (2011-2012)

Northeast Health System, Beverly, Massachusetts
Vice President, External Affairs (2007-2010)

Massachusetts Senator Tolman, Boston, MA
Chief of Staff (2004-2007)

The White House, Washington, DC (1997-2000)
Associate Director of the Office of Public Liaison
Assistant Director of Presidential Scheduling
Special Assistant to the Director of Presidential Scheduling
Director of Presidential Scheduling Correspondence

Senator Tom Harkin (IA), Washington, DC (1995-1997)
Assistant to the Chief of Staff
Legislative Correspondent
Staff Assistant

Congressman Patrick Kennedy (RI), Washington, DC
Staff Assistant (1995)
Education
Suffolk University Law School
Juris Doctorate, 2003
Indiana University
Bachelor of Arts, 1995